Posted by Dan Em in
artists
,
news
,
singles
on 01 18th, 2010 |
one comments
While logging into my Yahoo! email account, a quick detour was made to their main news stories conveniently located on their homepage. Yahoo! Finance spydered one of their features from Forbes Magazine onto the main homepage and it was about utilizing and tapping into various niches to combine their focus on a greater product- RFD-TV. Patrick Gottsch has been dubbed the "Ted Turner of Rural TV" and he has lassoed four program genres that wouldn't have made it on their own otherwise, but together they suit an increasingly insatiable demand. Agriculture, country music, horses and rural living are topics that may not be relevant and seemingly in-demand for the average Gothamite or suburban consumer, but Gottsch conveintly packaged them together on his independently produced network with advertising or underwriting from markets relevant to the country lifestlye including but not limited to Wrangler Jeans, General Mills, Monsanto and John Deere. In other words, Patrick Gottsch cleverly put to work a concept of synergy; the interaction of two or more agents or forces so that their combined effect is greater than the sum of their individual effects.
Any one of those niches might have failed, but as a mix they aggregate a Nielsen-rated audience of 13 million weekly viewers from small towns and farm communities across the U.S. "No matter where you go, agriculture is important. Everybody's gotta eat," says Gottsch.
Enter the current music industry. The previous "Guilt & Resolution Always Leads To A Better Understanding…" article briefly touched on this last week under the guise of where the music industry is going. The horizontal combination of various markets is being used by industry execs to either pump life into existing markets or keep a certain genre afloat, to the to the potential loss of wandering ears and/or minds. A lot of sub-genres, niches and a plethora of tags are cleverly used by the industry to describe the same exact thing- the music of artists such as Ke$ha, Katy Perry, Lady Gaga, etc. Many of the techniques, sounds and fads that are or once were the epitome of these styles are being revisited to (deliberately) shift the market and move it into a new direction. It's almost a game of cat and mouse whereas a commodity or product is aggressively pushed to its full shelf-life, point of saturation or "ADD threshold"  before it must be pulled, scrapped, repackaged or transformed. This is where we are at. To the joy of most and to the dismay of many, the once underground sounds of house, disco, electro and synth-pop are coming full circle. While the entertainment conglomerates are usually slow to react to trends and emerging sounds, the fashion industry is always right there. I suppose this is due their inherently avant garde mindset and low-risk/minimal-cost business model. The fashion industry has already tapped and pursued a market in which the music industry has easily attached themselves to. Fashion's urban-chic/hipster/80s look is rather synonymous and goes hand and hand with music's present day electro/synth/hip hop sound. It's pop. The viral nature of the internet combined with the outgoing, "cool" manufactured pop personality have forced people to take notice. Initially, it's a particular style or look that attracts our ears. Imagine if Debbie Harry (Blondie) and Sid Vicious had the internet and tools available today?! Well look no further than Madonna- her net worth has increased ten fold thanks to modern day technology during the past ten years. Lady Gaga owes about 100% (give or take) of her success to Madonna. The archetype is certainly not new, but the way of exploiting and marketing it is.
The music business is seeing a fading star, hip hop, and is scrambling to to take various genres and throw them together into a cohesive product. And so far it has worked tremendously from Ke$ha breaking the weekly digital sales by a female artist record (second all-time to Flo Rida and previously held by Lady Gaga) to Miss Germanotta (Lady Gaga) scoring her historic fifth #1 single in a row. Additionally, artists such as David Guetta, Owl City and The Black Eyed Peas have been on the Billboard Top 200 and Hot 100 for 25+ weeks. The idea of stringing together electo, synth-pop, house and disco into one particular sound only to repackage it is very sly. Attaching words such as "electro-clash" and/or "-pop" provide the smoke and mirrors the industry needs to make sure it destroys any past sentiments or biases towards to the elements in which the new sounding pop came from. One must be careful what to call something- many genres, fads and styles have some bad connotations. Disco Demolition Night anybody? 1979? Comiskey Park? Chicago, Illinois?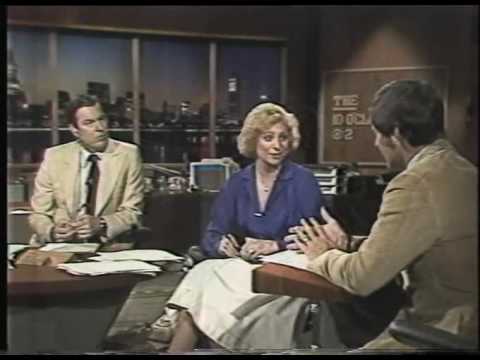 Like how Patrick Gottsch consolidated a bunch of niches into his RFD-TV, the music industry is consolidating a bunch of their fringe markets into the pop market. It doesn't take a Kellog or Wharton school grad to see the advantages. I, myself,  graduated from the Alfonse Capone D'Amato School of Commerce from Northern Southcentral Eastern Connecticut University (basically the West most Eastern tip of Long Island but just South of Martha's Vineyard- if you've reached Plum Island you've gone too far). This synergy occurring in the marketplace is by all accounts a natural selection process- only the best elements from each niche, whether it be the various fashions, production techniques, sounds, attitudes, hooks etc. are being grabbed by the tastemakers. Granted it may not be "natural" but it's something deliberate that occurs naturally in the marketplace.  One may not have the ridiculous Flock of Seagulls haircut or the jacket with big shoulder pads (or spikes) coming out of it, but you will see bright colors, a sense or surrealism and the embracement of pop culture- otherwise known as Pop Art. Pop culture not only to the masses, but pop culture specific to that particular niche or market (i.e. a picture of Ernesto "Che" Guevara). One will also hear the hooks and feel the rhythms that once attracted us to these styles of music. The fat has been trimmed off of these once appealing niche markets so to speak. After several decades of trials and tribulations, the industry finally knows the most effective ways to market this stuff and now has the tools to do so to their full potential. Lots of mud was thrown up against the wall then so the business will only touch the stuff that stuck.
While there's not need to specifically look at agriculture, country music, horses and rural living (the niches that Gottsch fused together), there is a need to take a concise look at the music genres and their scenes now being utilized and tapped by industry executives: electro, disco, synth pop (Italo disco) and house.
A genre of electronic music directly influenced by the use of the Roland TR-808 and funk records. Records in the genre typically have electronic sounds and some vocals are delivered in a deadpan, mechanical manner, often through a vocoder or other electronic distortion.
Afrika Bambaataa & Soulsonic Force- Planet Rock |Tommy Boy Music 1981|
Produced by Arthur Baker |Atlantic|Deconstruction|Perfecto|Manhattan Records|
Cybotron (Juan Atkins)- Clear |Fantasy/Concord Music Group 1983|
A genre of dance music whose popularity peaked during the middle to late 1970s. It had its roots in clubs that catered to African American, psychedelic and other communities in New York City and Philadelphia during the late 1960s and early 1970s. Disco was a reaction particularly among New York City gays against both the domination of rock music and the demonetization of dance music by thecounterculture during this period.
Sister Sledge- He's The Greatest Dancer |Atlantic 1978|
Written & Produced by Nile Rodgers and Bernard Edwards
Donna Summer- Love To Love You Baby |Oasis/Casablanca 1975|
Written & Produced by Giorgio Moroder, Pete Bellotte and Donna Summer (lyrics)
While most current popular music in the industrialized world is realized via electronic instruments, synthpop has its own stylistic tendencies which differentiate it from other music produced by the same means. These include the exploitation of artificiality (i.e., the synthesis of sounds from waveforms) where the synthesizers are not used to imitate acoustic instruments, the use of mechanical sounding rhythms, vocal arrangements as a counterpoint to the artificiality of the instruments, and ostinato patterns as an effect. The synthesizer is the dominant musical instrument.Synthpop song structures are generally similar to those of other popular music.
Human League- Don't You Want Me |Virgin 1981|
Produced by Martin Rushent |Tirk|United Artists Records|PolyGram|

Pet Shop Boys- Heart  |Parlophone/EMI 1988|
Produced by Andy Richard(s) |Chrysalis|Epic|Geffen|
A genre of music that originated in Chicago, Illinois, USA in the early 1980s. It was initially popularized in mid-1980s discothèques catering to the African-American,Latino American and gay communities; first in Chicago, then in New York City, New Jersey, Detroit, and Miami. It eventually reached Europe before becoming infused in mainstream pop and dance music worldwide. House is strongly influenced by elements of soul- and funk-infused varieties of disco. House generally mimics disco's percussion, especially the use of a prominent bass drum on every beat, but may feature a prominent synthesizer bassline, electronic drums, electronic effects, funk and pop samples, and reverb- or delay-enhanced vocals.
Mr. Fingers (Larry Heard)- Can You Feel It  |London Record/Warner 1987|
Inner City- Good Life |Virgin 1988|
Produced by Kevin "Master Reese" Saunderson |KMS|Planet E|Jive|Warner Bros.|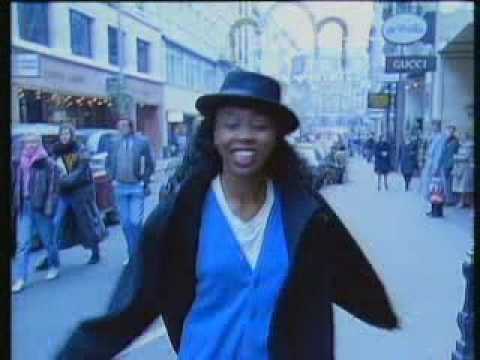 Although it seems the music business has had an epiphany, this melting pot of pop culture is nothing new. One could easily make the case that Lady Gaga is a carbon copy and an exact replica of Madonna, Deborah Harry and Grace Jones, especially in respects to their fashion sense and music roots in NYC's Lower East Side, but the tools and business models were just not in place or existed back in the early to mid 80s. Thanks to artists such as those, pop acts such as Lady Gaga, Katy Perry, Ke$ha, Owl City, etc. are able to flourish. There always needs to be a blueprint before one can start building. The music business is taking that mud which stuck in the 80s and are currently repackaging it for mass consumption. The music industry is amazingly resilient and they usually learn from their mistakes. Being triumphant  requires you to position yourself  appropriately to ensure your success. The entertainment industry knows that through this specific musical synergy, combining popular music styles from the 70s and 80s, they will capture the bored current pop audience along with grabbing the ears of the older pop generation and appealing to the hip, new audience old enough to spend their disposable incomes on frivolous and materialistic goods. Basically, pop's demographic has been tremendously expanded and ranges from the 1st Baby Boomer cohort to the Millennial (Y) Generation (ages 9-64). You know why it's going to work? Because it has already. The same people who bought the stuff decades ago in the late 60s, 70s and 80s will buy the stuff being released now- hence the term "heritage" act. Artist such as The Pet Shop Boys and Depeche Mode are releasing new stuff and are still charting on the Billboard charts. Hip hop was new to everybody and quite abrasive to the older generations. The styles of electro, disco, synth pop and house are like a bunch of cheap, trashy hookers who have whored around for the past 25 years. They appeal to everybody, from high society to the lower classes, have zero shame, no standards and understand their sole function- fun with no strings attached. This is music for you, your parents, your children and even your grandparents.  The music that dominated the pop market for the past 25 years was just for you and/or your children. The expiring 25 year shelf life of hip hop ironically syncs up to about the duration of 1 generation (15-25 years). However, there is no small coincidence that the past sounds and fads that worked are being recycled on a much more grand and effective scale.
It's taken Gottsch 10 years to hit cruising speed. He launched his channel, RFD-TV, in 2000 using old re-runs from the Nashville Network and a new concept: bridging the rural divide between farmers and ranchers. To do this, he blended four program genres: agriculture, horses, rural living and country music.
Leave a Reply
You must be logged in to post a comment.